About Us
---
Braided Rivers Community Trust, Ashburton
The Braided Rivers Community Trust was reconstituted from the Ashburton Licensing Trust (ALT) on 12th July 2021. Over recent years the ALT had been transitioning from its traditional activities of operating businesses in the hospitality industry in the Ashburton district, to a model where it operates predominantly as a landlord.
From 2011-2016 ALT sold their hospitality businesses they owned with the exception of the Devon Tavern. BRCT still owns two other properties, who are now leased out to private operators. The profits from the operation/lease of these properties along with other investments are used to make grants in the local community.
With these changes in mind the Braided Rivers Community Trust's board has been working through a process of looking to the future and has developed Investment and Granting policies to support the needs in our community.
The broad strategy is to diversify the Braided Rivers Community Trust's investment base so that it is no longer so reliant on hospitality property in Ashburton but contains a broader range of investments.
The Trust has begun investing its surplus cash into Equity and Bond investments managed by Jarden.
Braided Rivers Community Trust Properties
Devon Tavern, 116 Victoria Street, Ashburton

Tinwald Tavern, 103-107 Archibald Street, Ashburton (private operators)

Speights Alehouse, 245 Burnett Street, Ashburton (private operators)
Braided Rivers Community Trust Charitable Entities
In 2007 BRCT (formally the ALT board) set up a charitable group of entities, (SAT & SAL), which would ensure significant grants could be made in the future without the fluctuations caused by trading within BRCT, thus creating a parent body.
The parent (BRCT) has 'control' of the charitable entities through having the same Trustees.
Somerset Ashburton Trust (SAT) is the sole shareholder of the two charitable companies

Somerset Ashburton Ltd (SAL) was set up to build and operate Somerset House
By keeping the name 'Somerset' across the two remaining Charitable entities it keeps a clear distinction between the 'Charitable' Somerset group and the Braided Rivers Community Trust.
While the new parent entity is for the benefit of the Community it isn't a registered charity which allows it to undertake activities and make grants to a wider group than if it were.
BRCT, is still the main entity which owns the majority of the group assets, excluding Somerset House.

Ashburton Benevolent Trust
In late 2022, BRCT took over the ABT's administration services from Croy's Ltd, which had provided these services since
1998. Over the past 16 years, Wendy Severins managed ABT's secretarial services, however due to her retirement, Angela Trott currently manages these roles, also acting as its treasurer. Angela will continue to work with the three residing Trustees, Jackie Girvan, Anne Fleming, and Stephen Millichamp, while Croy's Ltd maintains the annual accounts.
Ashburton Benevolent Trust was formed in 1998 by the Mackenzie Charitable Foundation in response to the increasing demand from a wide range of folk who required assistance with relatively small amounts. A sample of the grants supported may include but are not limited to:
Assessments of children for learning disabilities

Helping with cost of special learning tuition

Optometrist costs

Dental Treatment fees

Counselling services

School uniforms and stationery

Paying overdue power to avoid cut-off of services
The grant applications are presented at their monthly meetings unless its urgent. ABT'S grants are funded quickly, and payments are made directly to the invoice of the company or business, not to individual applicants.
To apply for a ABT grant please contact Angela Trott, Secretary, at ashbentrust@gmail.com
Grant applications can be found here.
---
Braided Rivers Community Trust Trustees
The Braided Rivers Community Trust Trustees are made up from six locals, who must be elected every three years. Meetings are presently held on a monthly basis, normally on the third Thursday with a commencement time of 4:30pm.


If elected to the Trust you will also automatically (unless you decline to do so) become involved with the Lion Foundation's Regional Grants Committee (RGC). The Lion Foundation Regional Grants Committee ensures that all profits derived from the proceeds of Lion Foundation gaming machines operated in the Mid Canterbury area are made to the various organisations, clubs events etc in accordance with the Lion Foundation 2008 Trust deed and RGC Committee policy but always subject to Government policy as specified in the Gambling Act 2003. No fees are paid to members for their contributions to RGC activities.
Chris Robertson
Roles: BRCT Chair
Chris has been apart of our Braided Rivers Community Trust board and lead the board as the chairperson for the past three years. Chris has lived in Ashburton since 1984, and, together with his wife Margaret, has raised and educated three children via Ashburton College, and is a co-owner of RMF Silva Lawyers. Chris truly believes that Mid Canterbury is a place where kids and things grow well.

Chris has this to say about the BRCT "We have a proactive, talented board that debates matters in a considered and open way, and which is able to reach consensus decisions. We have a community trust that is quietly growing in stature and significance within our community. It has a 100-year vision to be a fund that can do "good" in our community, in a friendly and considered way. It can, and will, only improve our already outstanding community." Acknowledging that involving improved synergies with other community funders is vital, so that all areas of need in our community can be reached, big or small, new or old.
Chris is the current Chairperson of the Ashburton Golf Club, is an avid partly-successful golfer, a social water skier and a full-time dog walker. His commitment is to family and friends.
__________________________________
Rob Harnett
Roles: BRCT Deputy Chair : SAT Chair
Robert "Hedge" is a true local, having been raised in Mid Canterbury, and being well known in the community as he resides here with his wife and three adult children. Robert is a Registered Valuer and Real Estate Agent with interests in subdivisions around New Zealand.

He has a back ground in valuation work over the last 30 years which lead to a property management roll at the ADC in the early 1990's, thereafter during massive land use change in Canterbury he presided over the real estate divisions for Wrightsons Ashburton and Timaru.

The project management of subdivisions and valuation have gone hand in hand and Robert has played an integral part in of many Ashburton's subdivisions, like Coniston, Riverside Industrial, Nursery Drive, Strowan Fields, The St Vincent De Paul rebuild, Racecourse Developments and other projects have been formed in this period.

He has the perfect background to be able to make an invaluable contribution to the BRCT, saying "It's been a privilege to serve on the BRCT and to be involved in delivering faithfully maintained assets and cash to community groups in our district."

Rob resigned from Celtic Rugby club and Mid Canterbury Rugby Union positions as well as the Racing Club rolls some years ago now to focus on impartiality at BRCT Board level.

Other interests he has are music, rugby, racing, water sports, golf and fishing.
__________________________________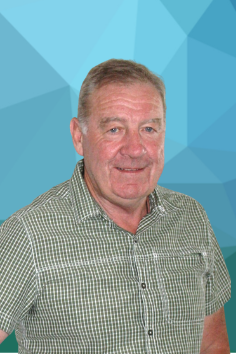 Gerard Rushton
Roles: BRCT Trustee
Ged is new to the Braided Rivers Community Trust team, having been recently elected in 2022. Ged is however a solid local Mid Cantabrian, married with four children, having farmed at Anama, and then moving into Ashburton in 2011.
Ged has extensive knowledge in all areas of well-being. Since 2015, he has served as chairman of Mid Canterbury Rugby Union (MCRU), Nationally, he represents New Zealand Rugby (NZR), is a Heartland representative, is a member of the NZ Groundspread Council, and is the chairperson of Meningitis Foundation Aotearoa NZ.
Ged regards "Having developed substantial governance and fiscal experience from these roles and with my strong connections to the wider Ashburton community, I offer my business, governance and leadership skills to ensure the legacy and stewardship passed on by the Ashburton Licensing Trust to the Braided Rivers Community Trust continues to develop and support our local community."
Ged also has interests in the following community groups outside of the BRCT Trust, Mid Canterbury Rugby and New Zealand Meningitis Foundation in and administration role with these organisations, as well as personal commitments to family and enjoying time with grandchildren he also enjoys jet boating, water skiing and watching sport.
__________________________________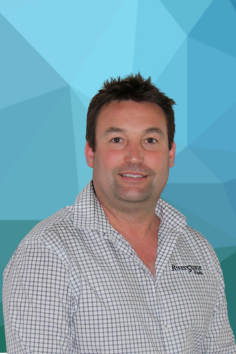 Kieran Breakwell
Roles: BRCT Trustee : SAL Chair
Born, raised, and educated in Ashburton, Kieran has lived and worked here his entire life. Over the past three years Kieran has been involved in property development in Rakaia and Ashburton, among other investment sectors. He understands what it takes for a business to grow and succeed and has enjoyed being part of a prosperous and growth of the Ashburton business community.
Kieran has completed two three-year terms, and has this to say "I have found it to be a thoroughly enjoyable and rewarding experience. It has been a satisfying experience helping local clubs and organisations obtain funding for their projects and I look forward to being able to do so in the future. I am proud of our community and I have the enthusiasm and drive required for this important position. My business management, decision making, and leadership ability contribute to the balance of skills around the trust table."
Kieran is also on the Lion Foundation distribution board as well as keeping busy promoting and attending local community events with his family and friends. Kieran has a four year old daughter who keeps him on his toes, he also enjoys all forms of water-sports, particularly diving and fishing.
__________________________________
Tim Silva
Roles: BRCT Trustee
Tim joined the Braided Rivers Community Trust (then called Ashburton Licensing Trust) in 2017 and over this time he has relished the experience stating is has been 'immensely enjoyable'. Tim is a partner at RMF Silva, specialising in property, agribusiness, commercial law, and succession. Apart from five years in London, Tim has lived in Mid Canterbury since 1996, is married to Rachel with twin boys, aged 12, and currently resides on a lifestyle farm on the outskirts of Ashburton.
Tim believes that "The over-riding goal is to ensure that the trust supports our community for generations to come. We need to ensure that the trust is able to consistently grant to the community without eroding the trust's capital. There is still much to be done to ensure that our 100-year vision for the trust becomes a reality."
Tim also has interests in numerous community groups outside of the BRCT Trust. Tim takes time out by enjoying the high-country, in particular, hunting, fly fishing and adventuring with his family.
__________________________________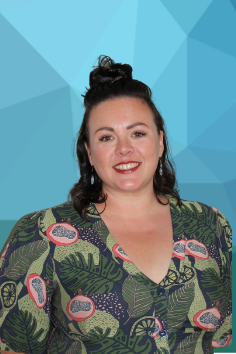 Chantelle Quinn
Roles: BRCT Trustee
Chantelle was elected in 2019, and is very proud to have been part of the transformation from Ashburton Licensing Trust to Braided Rivers Community Trust. During that time, she has been thrilled to be part of a team that has given continued support to the local community through numerous grants.
Chantelle said, her highlights have been "Being able to help Kai for Kids, Ashburton Youth Cafe, and Riding for the Disabled. We have such amazing volunteers and groups which make Ashburton a fabulous town. I'm proud to live here and be part of its growth. As a local business owner and mum to an Ashburton College teenager, I will continue to apply my decision making through a lens which considers what is best for our next generation."